The Embassy commemorated the 37th Anniversary of Independence of St. Vincent and the Grenadines by an official wreath laying ceremony, officiated by Ambassador Andreas Wickham, accompanied by Minister Counsellor Yvette Barnwell-Wickham. The Ministry of Peoples Power for Foreign Affairs of Venezuela was represented by Mr. Fernando Diaz, Director in the Latin America and Caribbean Department of that Ministry.
The ceremony was held at the Sarcophagus in the National Pantheon, guarding the remains of the Venezuelan National Hero, the Liberator Simon Bolivar, in the presence of a military Guard of Honour and a military band which played the National Anthems of both St. Vincent and the Grenadines and the Bolivarian Republic of Venezuela. A number of Ambassadors and other members of the diplomatic community in Caracas attended the ceremony, along with a contingent of Vincentian students from the Caribbean Maritime University.
The celebration of Independence culminated with an informal lunch  and a toast to the nation at the residence of the Ambassador,  to which the Vincentian students and members of the CARICOM Group of diplomats in Caracas were invited.
Below are some photos from the Wreath Laying ceremony: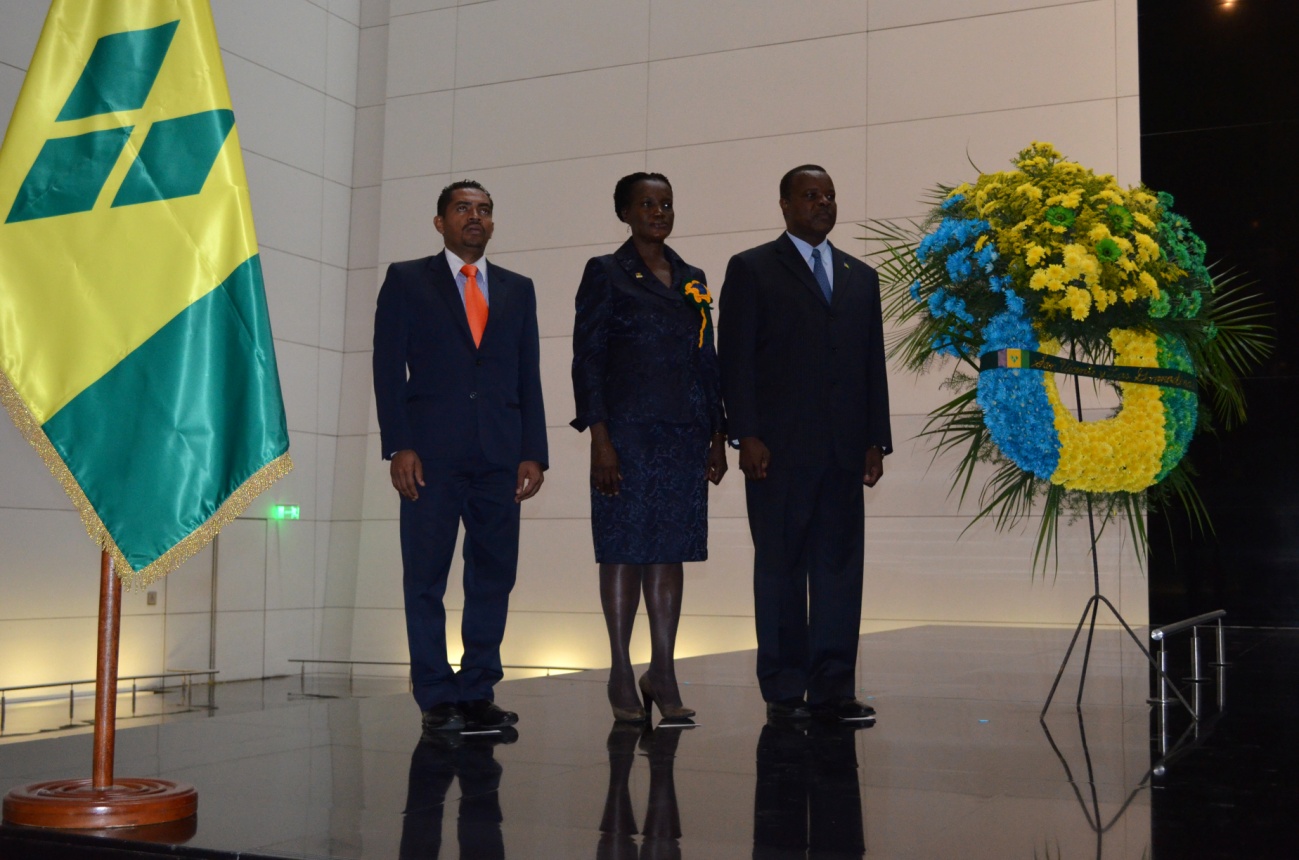 Ambassador and Minister Counsellor with Director for the Latin American and Caribbean Department of the Ministry of Foreign Affairs, Mr. Fernando Diaz.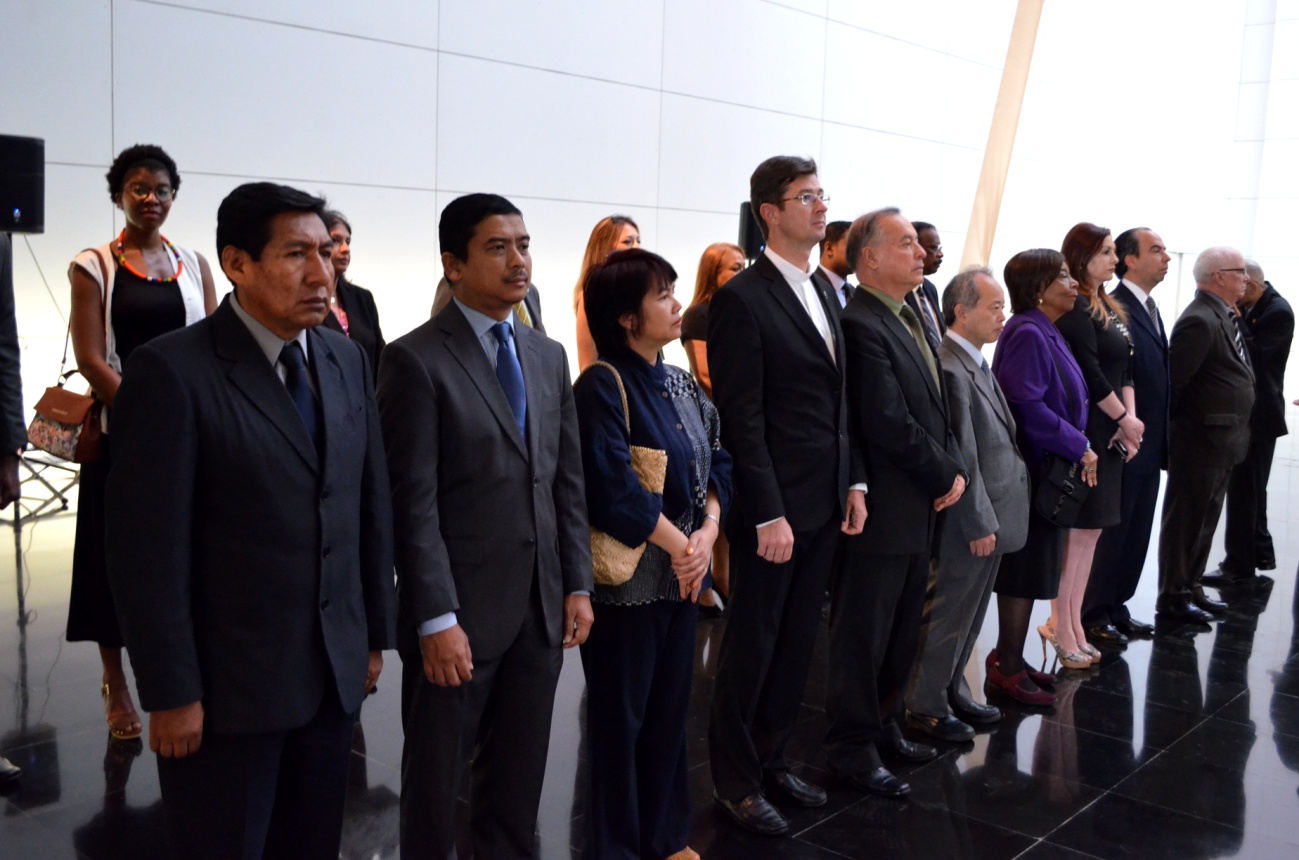 Members of the diplomatic corps in attendance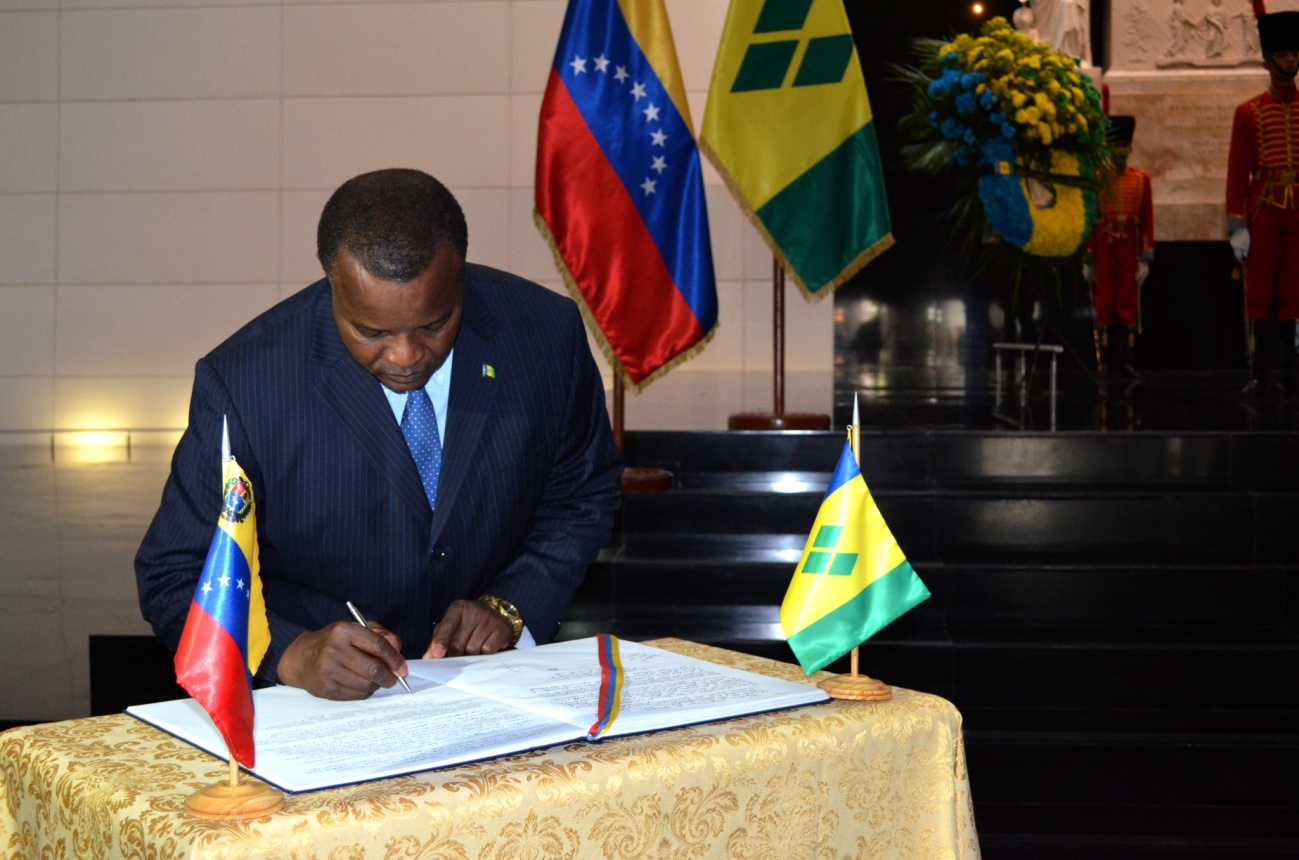 Signing the official book at the end of the ceremony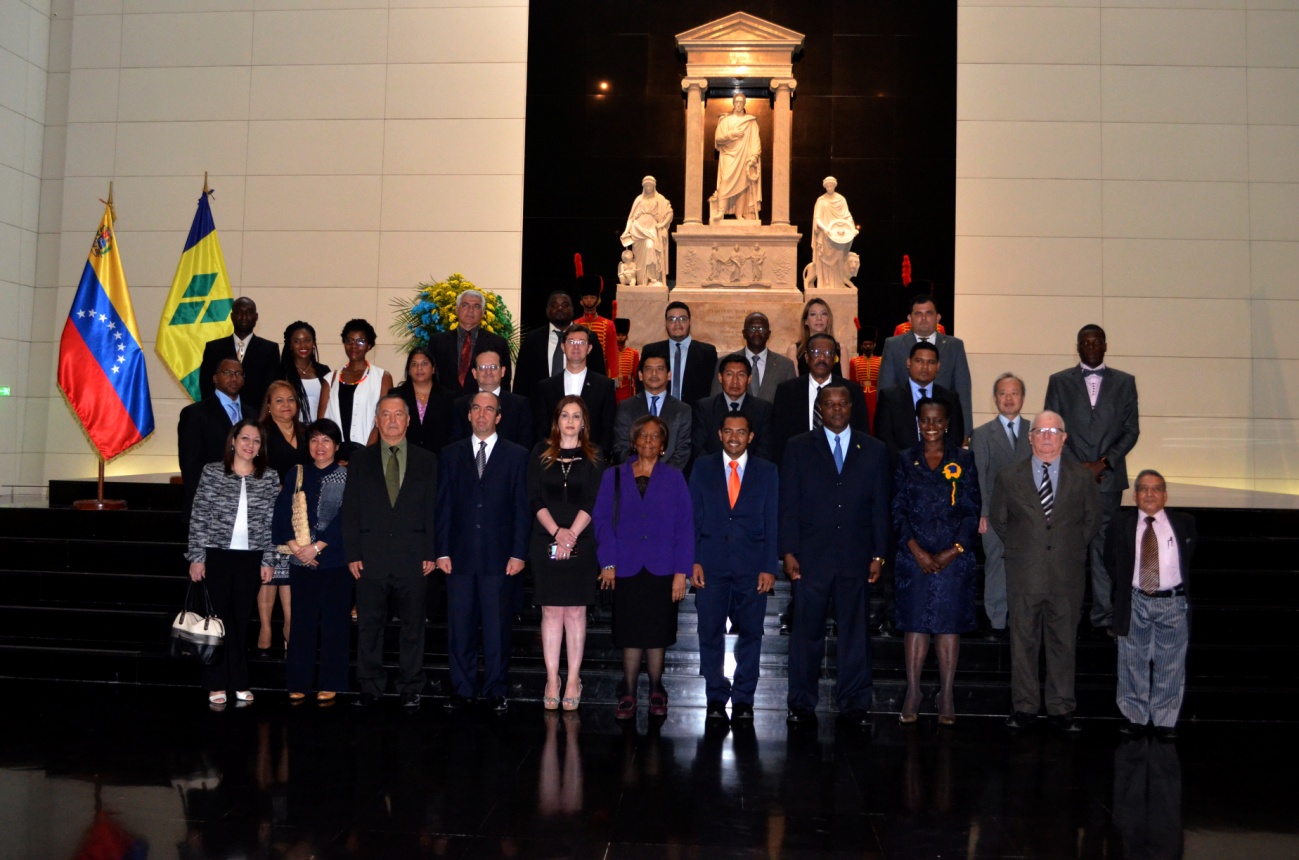 With the diplomatic corps  and students in attendance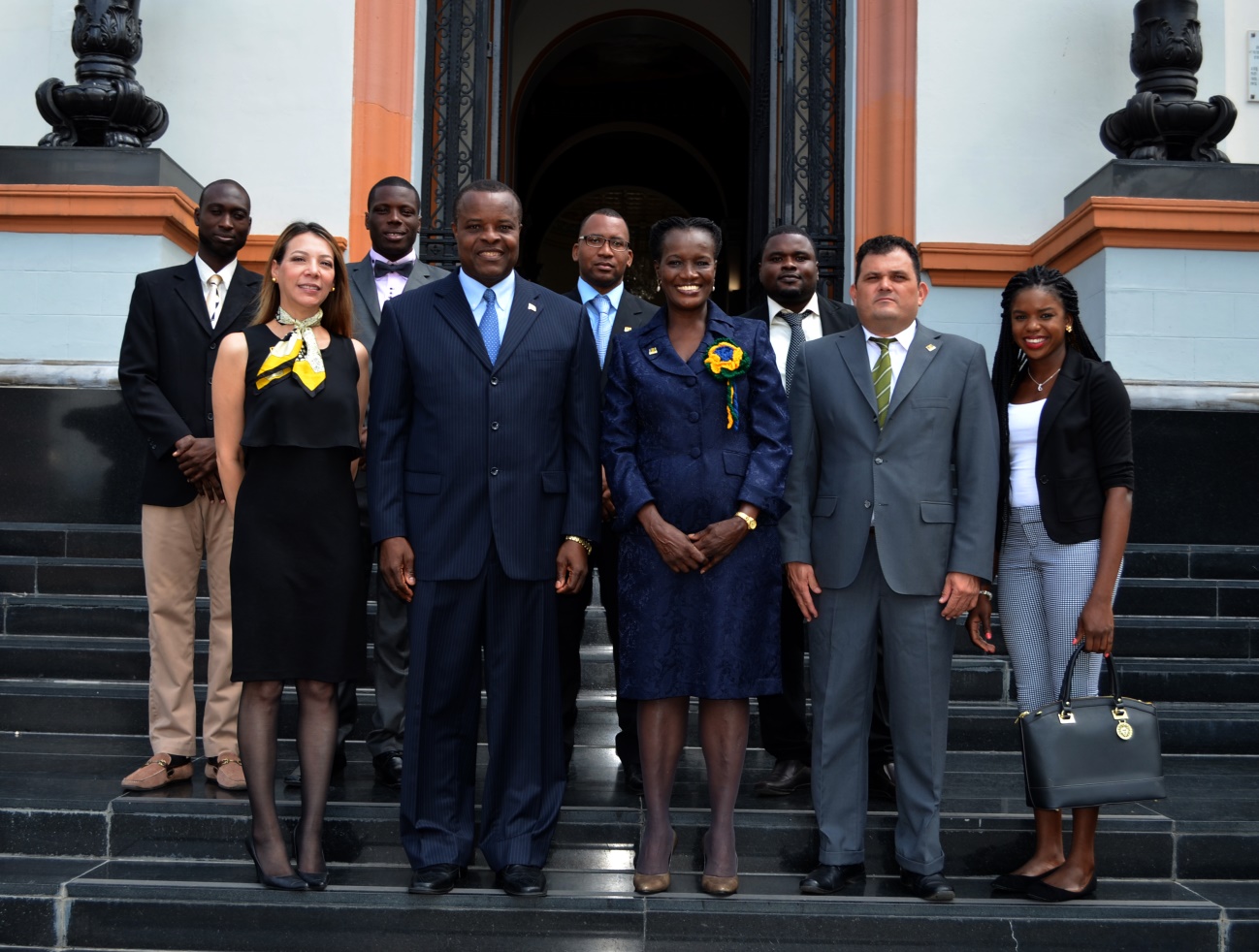 Embassy  staff with  a group of Vincentian students